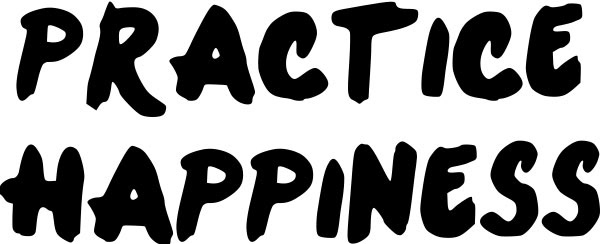 Simple And Effective Strategies
For A Happy And Meaningful Life
A handy guide that would inspire anybody to start their happiness practice. The author makes it clear that happiness is not only an emotional experience, but a set of skills and rituals that must be cultivated daily. To practice happiness means to move, play, explore, create and be compassionate towards yourself and others. Grounded in the research of Positive Psychology, the Science of Happiness, Yoga and Buddhism, Practice Happiness provides the readers with timeless lessons on how to be happy and live a joyful, meaningful life.
To receive your free copy of the book, 
please

subscribe

to our email list.
Thank you! Your book is on the way.
I am an author, researcher, a dedicated Yogi, holistic practitioner and happiness coach, currently residing in Bali, Indonesia.
Get in touch

 with me to learn more about my upcoming books, video courses, projects, workshops and international retreats.
I am also available for personal consultations and happiness coaching.
I offer my books freely, so your support really matters. 
You can support my work by sending a donation.